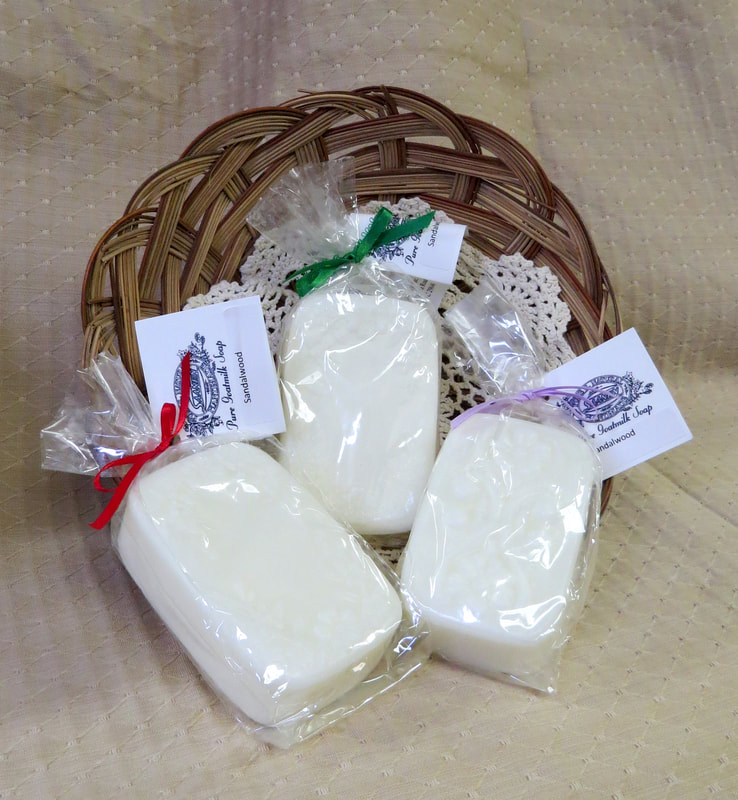 EMERALD FARM IS NOW OPEN
Tuesday - Saturday 9 am - 5 pm

State and Federal Social Distancing rules apply.
FACE MASKS MANDATORY - NO EXCEPTIONS

WE SELL HAND SANITIZER!!!
​CALL AND PLACE YOUR ORDER TODAY


If you need soap we have soap!! Go to "Goat Milk Soap Store" and place your order. If you don't see what you need on line call us. Leave your name and contact information.

​To help our mail order customers we now offer $7.99 shipping and handling on ALL orders no matter how big or small.

If you would like to pick your order up at our store simply call to place your order and save the shipping costs!!!


***************************************

We are OPEN!!
​There is much to share with our visitors. We are a working dairy farm that offers a chance to step back into the basic elements of life. With about 75 Acres of beautiful rolling pastures dotted with large sheltering oak trees and fruit trees.

Come visit a wide variety of animals; goats, sheep, llamas, ducks, cows, peacocks, geese, chickens and honey bees.

Get a glimpse of the trains running in the Model Railroad Clubhouse.

Stroll through our many shops, with a chance to sample our Emerald Farm Goat Milk Soap and body products, all handmade. We have herbal supplements and CBD products. We also offer healthy snacks in our Health Food Store. Next check out the Train and Hobby Shop, or perhaps a quick stop at our Gift Shop or Antique Shop, and don't forget to stroll through the herb gardens.

Climb aboard the Emerald Farm Express and view the farm from a unique perspective. Purchase your ticket ($3.25 per person) and ride the train, it will take you around the farm and to the Village in the woods, through tunnels and MORE!!

Wedding? Birthday Party? Anniversary Party? Educational Tours? ANY celebration, you name it, we have the perfect venue for your next party or get together. Just stroll down to our Picnic Area and check out the Pavilion by the Pond.

Call us at 864.223.2247.








---